Fire Emblem Warriors: Three Hopes - The Loop
Play Sound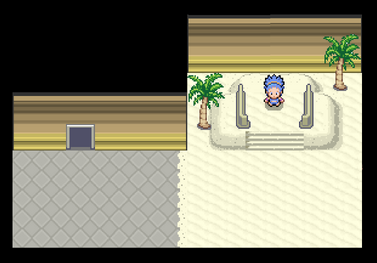 The Bealbeach City Gym is the third gym you will visit in the Tandor Region. It is the home of Gym Leader Cali, who specializes in beach-dwelling Pokémon, particularly Water and Grass-types.
The Gym
The salt and moisture hangs in the air as you step inside the towering Beachbeal City Gym. Even while inside you can hear the waves rolling in and out on the shore. The glitz and glam of the rest of Bealbeach City have no place here.
The Beachbeal City Gym is composed of a series of small rooms lined with shimmering reflection pools. When you finally reach the final room, the tile gives way to sand and palm trees, and there you'll find the gym leader, Cali, standing there patiently, surfboard in hand.
The False Room
There are no puzzles to solve at the Bealbeach City Gym, instead, Cali likes to get your hopes up. The fourth room has three paths: one takes you back to the previous room, one takes you to Cali, and the last one takes you to another one of her junior trainers, but come on, dude, an extra battle never hurt anyone.
Layout
Bealbeach City Gym: Room 1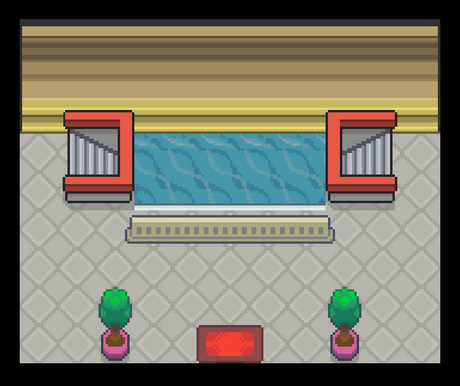 Bealbeach City Gym: Room 2
Bealbeach City Gym: Room 3
Bealbeach City Gym: Room 4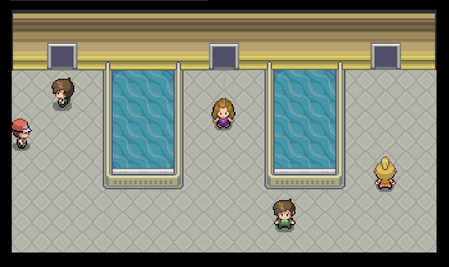 Bealbeach City Gym: False Gym Leader Room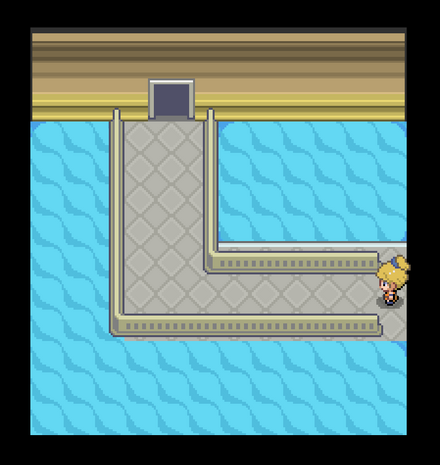 Bealbeach City Gym: Room 5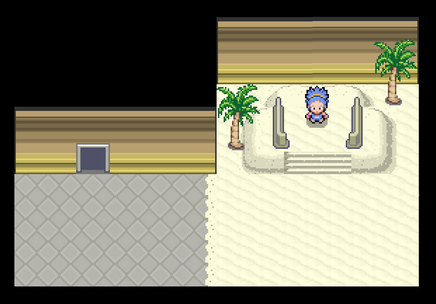 Gym Leader Cali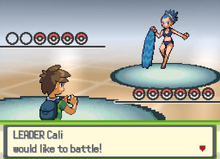 When Cali was a little girl, she almost drowned, caught up in the undertow of a riptide that would have dragged her underwater and out to sea. Then, a Brainoar saved her, pushed her back above the water and helped her get back to shore. That's when she decided to become a Pokémon trainer. When not battling trainers, Cali keeps watch of the beach as a lifeguard, and she requires all of her junior trainers to go through lifeguard training as well. Even though she lives in the city where "the cool people are", she takes her job seriously.
Reward
Trainers
Trainer

Pokémon

Swimmer

Adam




Reward:

1200

Sailor

Toby




Reward:

1500

Swimmer

Monica




Reward:

1200

Beauty

Claire




Reward:

1250

Swimmer

Flower




Reward:

1250

Fisherman

Griffin




Reward:

1000
Leader

Cali

Bealbeach City Gym

2800
Trivia
Despite having a Fisherman's overworld sprite, the first trainer is a Swimmer.