World of Warcraft: Dragonflight - The Loop
Play Sound
Rain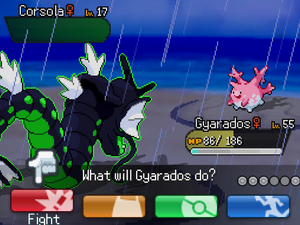 [[File:|300px|center]]
Rain is one of the weather conditions. It can be summoned by the move Rain Dance or the ability Drizzle for five turns (8 if the user is holding a Damp Rock). In some places, such as the Baykal Forest or Amatree Town, rain is a permanent weather condition and cannot be altered.
In-battle effect
Abilities affected by Rain
Pokémon with the ability Swift Swim will have their Speed doubled.
Pokémon with Rain Dish will regain 1/16 of their maximum HP at the end of every turn.
Pokémon with Hydration will heal themselves of a status condition at the end of every turn.
Pokémon with Drizzle
Mega Ability
Pokémon that learn Rain Dance
By leveling up
Via TM