Thunderbolt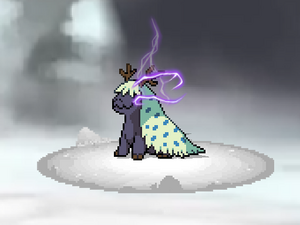 [[File:|300px|center]]
Type

 Electric

Category

 

Special

Power

 

90

Accuracy

 

100%

PP

 

15

(max. 24)

Priority
 

{{{priority}}}

A strong electric blast crashes down on the target. This may also leave the target with paralysis.

Does not make contact

Affected by Protect

Not affected by Magic Coat

Not affected by Snatch

Not affected by King's Rock
Target
Foe

Foe

Self

Ally

May affect anyone but the user
*10% chance of paralyzing non-Electric opponents
Thunderbolt is an offensive Electric-type move. It is TM24, and can be found on Route 15, in the water north-east of the Rest House.
Thunderbolt does damage and has a 10% chance of paralyzing the target.
Pokémon that learn Thunderbolt
By leveling up
By TM
By breeding
Community content is available under
CC-BY-SA
unless otherwise noted.