About Me:
Occupation : digital artist DOB: June '84
Location: Eastern Canada
Favorite R/B Pokemon: Raichu, Machamp, Gengar, Articuno, Alakazam, Venusaur,
Fav Uranium Pokemon: Chyinmunk, Terlard, Metalynx
Pokemon Uranium ID: 57944
Tadoké (Ta-Doh-Kay) like Pokémon it has the E-acute Latin letter. Highschool french class I was bored and combined 3 names, which I've forgotten. I had gotten into Pokémon I created some random alias self representing character. I'm a fairly open person to constructive criticism. I'm very human with limitations to an extent. Like to believe in achieving balance in a half ass yin & yang ideology with applied mutated randomness. At times I'll lazingly strive for efficiencies with massacred grammar and made up words. Engrish Lan. is brokn enuf, I cant c me doin more dmg ha ha.
My Pokémon backstory:
Nintendo Power Guide's comic adaptations of the Pokemon anime introduced me to Pokemon. I still have those guides from '98 :P. 
When Pokemon Red finally hit shelves it was the first, and only game I've ever put money down to have my copy. Once I got playing, the batteries became endangered in the  my house. Invested in rechargeables and that got replaced with SuperGameBoy just to cut game operating costs. "It's expensive becoming a Pokemon Master ha ha".
It was a difficult Pokemon journey...
Only kid in a rural school pop=300, playing my Gameboy recess, lunch...yup even during class. 
Hard to complete Red Ver Pokedex with no other known players. 
Had to 'slot myself out' just to afford Porygon at 9999 Coins. 
Foolishly used my Masterball on a Snorlax.
Had no internet dial access up at the time, the Nintendo guides were ALL I had.
Got a cousin to sell their Blue Version and gameboy using the two to trade and battle with...myself.
Around this time I was getting into the T.C.G. <shudder>. Pokemon Merchandise = $$$, and teens don't have $$$.
Decided to make my own Pokemon figures using Model Magic and Polymer clays, made about over 100 figures to complete my own R/L pokedex.
These figures caught on and started to 'haggle' trading cards for figure commissions. 
Super ridiculous price I had : CHARIZARD card = 12 x 1" figures, 6 x 2-3", 3 x 5", and a life size figure (under 1 foot). 
Never got a Charizard card (ha ha), however I forget what cards I got, but a 32 CM tall life size Mew is the biggest I've made.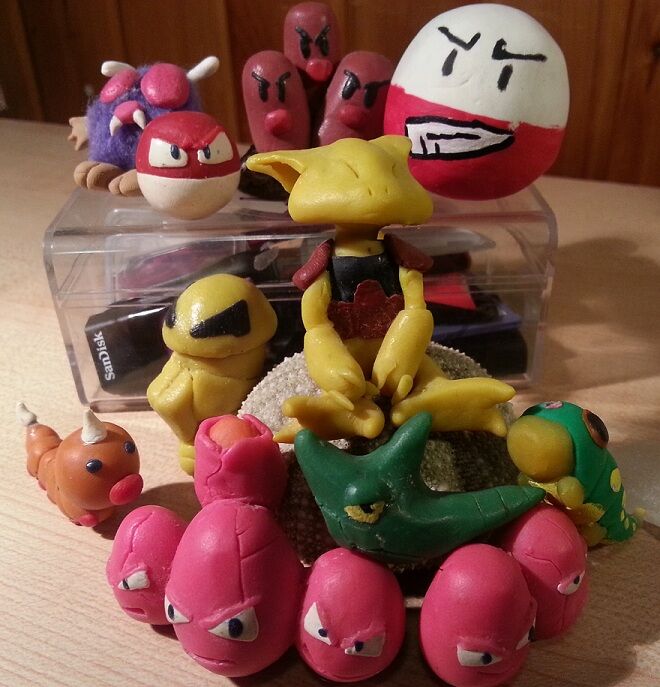 Eventually I got Pokemon Gold and equip'd with a Gameboy Color fell in love over again. Day/Nighttime pokemon, days of the week, cell phone, breeding, new types, pokemon equipment, and a brand new region with additional Pokémon, oh ho ho those game developers know how to cook up some GOOOOOD video game meth heh heh.
I don't remember exactly when I stopped, but nearly a decade later I'm shown Pokemon Uranium as a inside Reddit joke response to the uranium glass posting fad. Back addicted again, and very glad to be able to adventure with other players and work together on this Wikia.